16 Aug 2012 - 06:30 pm
New Ohio Theater
154 Christopher Street #1E, New York, NY 10014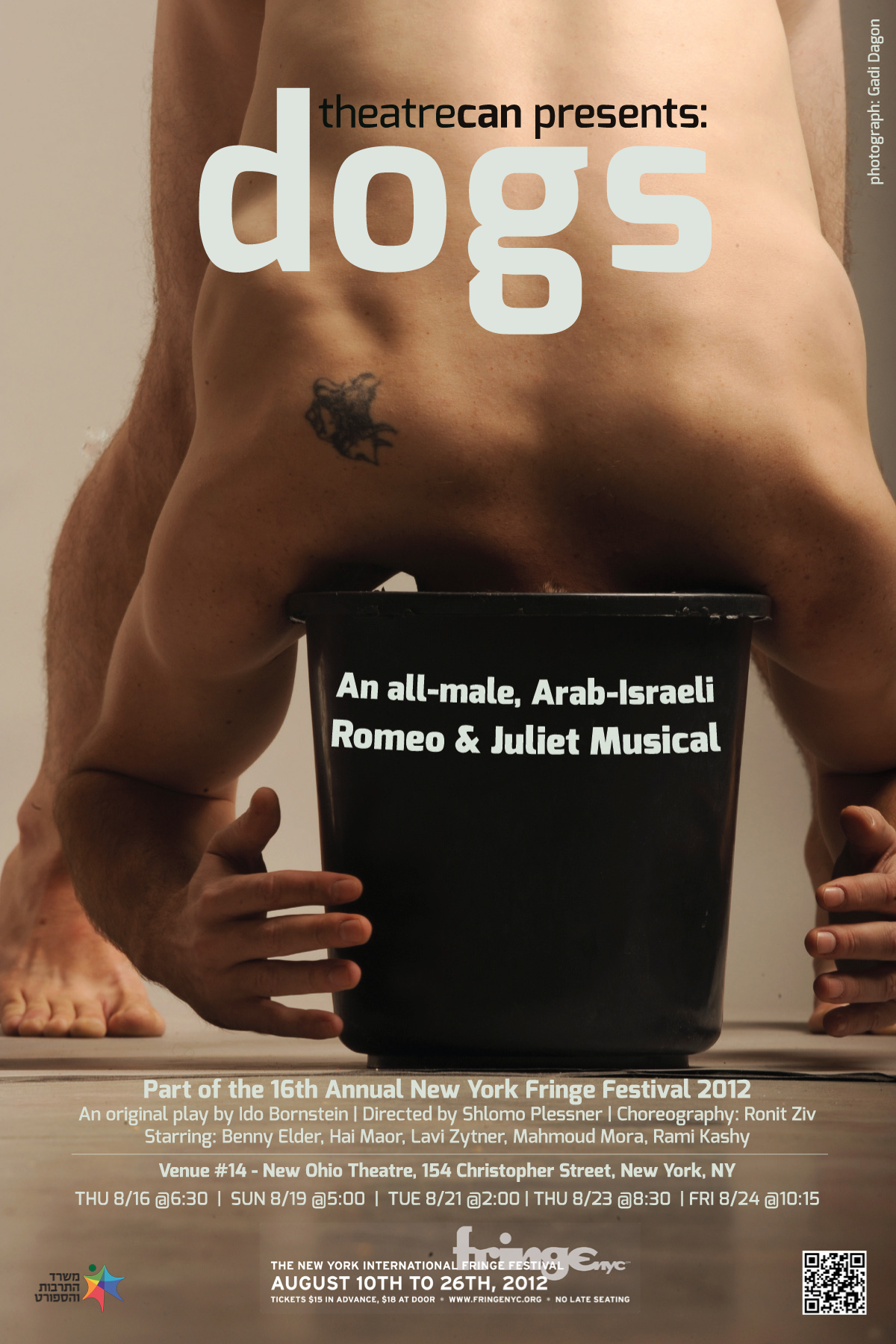 Those of you needing a bit of culture in your life should be sure to check out this month's Fringe Festival, showcasing the best off-the-radar theatre happening right now.
One of the Fringe shows that's been getting a lot of great buzz is DOGS, an Israeli production that posits itself as an "all-male Arab-Israeli Romeo and Juliet Musical," which apparently includes a play-within-a-play, biting comedy and a "confirmed male pregnancy". If that's not enough to get you to buy tickets (a bargain at $15), then the chance to support TheaterCan, the Israeli troupe behind the show, should. In their own words, TheatreCan, "strives to merge the documentary art forms with poetic expression while presenting a fresh, funny and compassionate voice from Israel."
To purchase tickets click here.