19 Dec 2011 - 07:00 pm
M Bar
1253 Vine Street, Hollywood, CA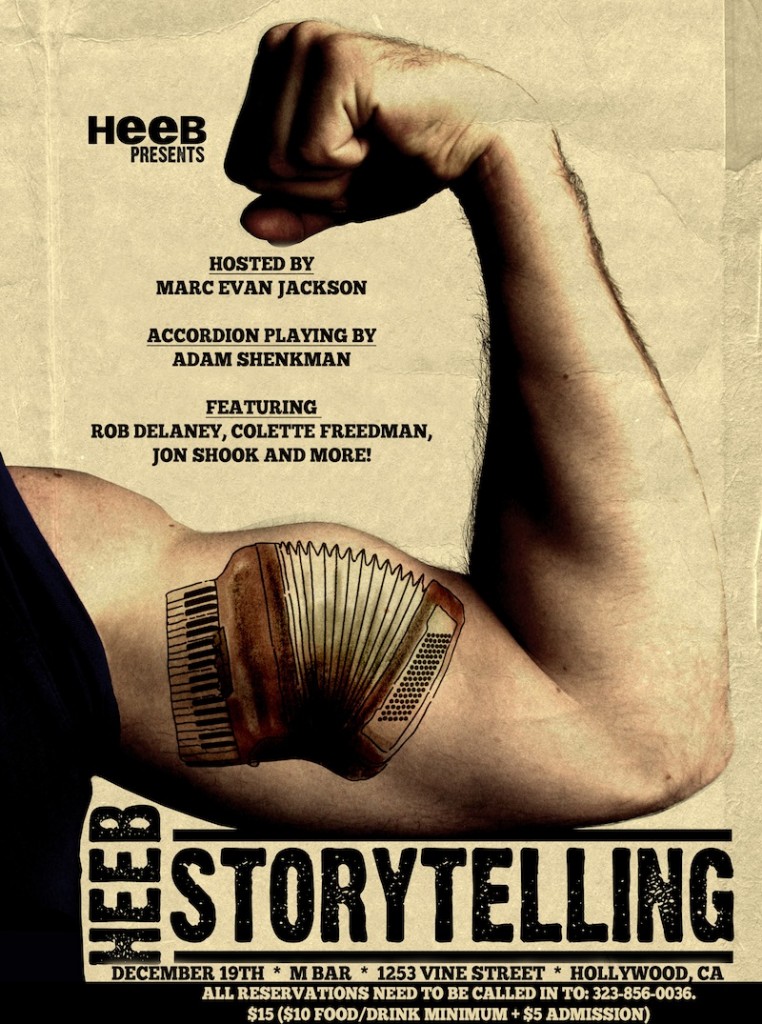 After a long hiatus, Heeb Storytelling is returning to Los Angeles December 19th for a special holiday edition of its acclaimed series. Hosted by Marc Evan Jackson and showcasing the accordion playing of Adam Shenkman, the evening will feature seven-minute Jewish stories by comedian Rob Delaney, comedian Sandy Danto, playwright Colette Freedman, actor Michael Kass, writer Johanna Stein, comedian Sascha Alexander, and restauranteur Jon Shook.
When: December 19, Doors at 7:00 p.m., show at 8:00 p.m.
Where:  M Bar, 1253 Vine Street, Los Angeles, CA
Tickets: $15 ($10 food/drink minimum + $5 admission), call (323) 856-0036 to make reservations 
RSVP on Facebook.