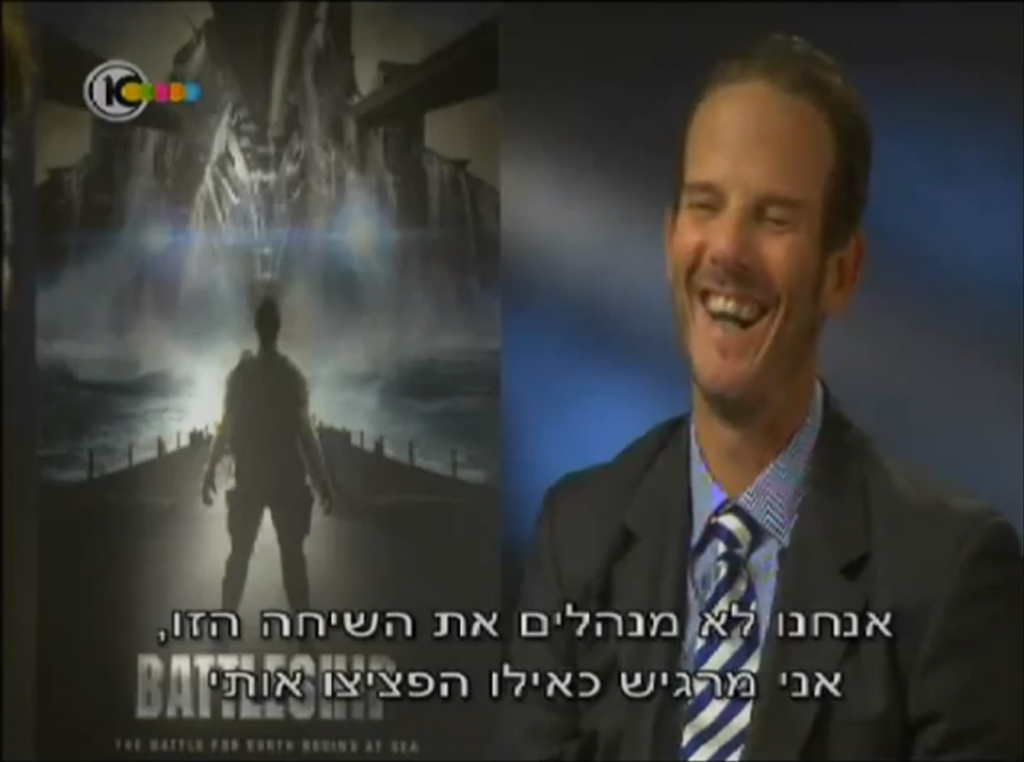 Though he can't recall the name of Israel's Prime Minister or Secretary of Defense, Peter Berg offers some scathing critiques of their policies on Iran ("Israelis will die…") in an interview that was apparently supposed to be about his new film Battleship. And who would know more about the tough decisions over waging war in the Middle East than a man who just directed a film based on a board game?
A board game…about war.
It's hard to say what the best part of this clip is. When Berg pivots momentarily back to talking about Rihanna? When he talks about the subsequent deaths of Israelis after any Iran strike, and it looks like interviewer Jason Holt is going to punch him in the face? When he calls Holt a motherfucker and accuses him of dodging the draft? (Yes, probably the last of these.) And keep in mind that the whole interview is only one minute and thirty-four seconds long.
Note to Israeli media personalities: when you sit down with anyone to talk about anything, get ready for a lecture about Israeli foreign policy. Watch the whole thing below.
What do you think?